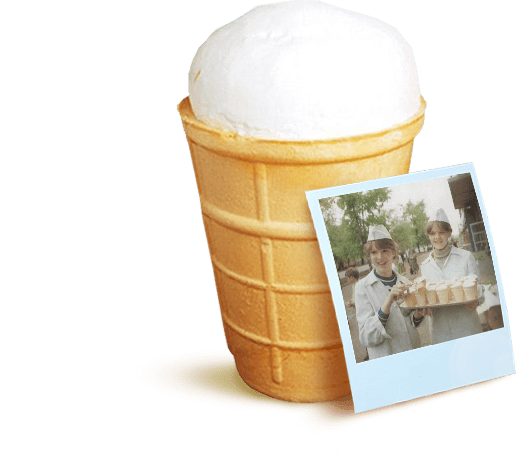 1997
We produced our first ice-cream in 1997 in a small shop floor of a milk factory which was in the village of Gubiniha near Dnepropetrovsk. Our ice-cream in a sugar cone and ice-cream on a stick quickly gained the interest of local consumers. It became a starting point in developing of production and organization of a factory for producing new kinds of ice-cream for consumers.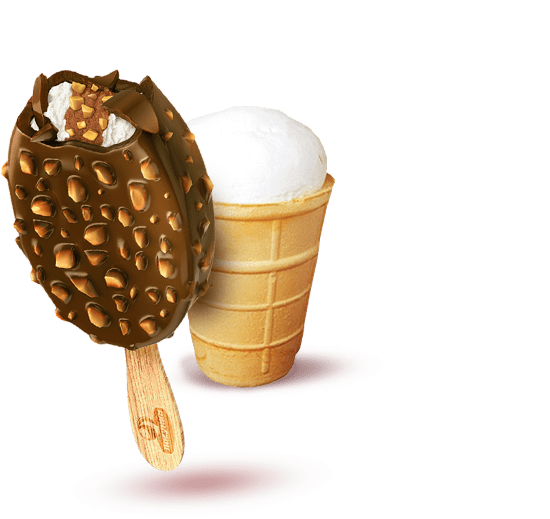 1999
2 years later, a small factory turned into a manufacturing unit in Pridneprovsk, where 200 people worked, every day creating new recipes and shapes of ice-cream. That year first portions of ice-cream "Lev" were produced.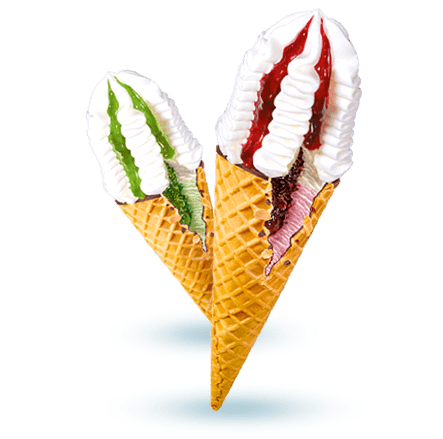 It was a year when we produced a product which soon became a flagship in the assortment line of the company! It was the year when there appeared an idea to create a big, delicious cone. At that time the name for this product appeared - "Grand-Prix"! The recipe of this product and a unique for those times technology of production - create a sensation from the moment of its appearance on the market! The sugar cone "Grand-Prix" became a symbol of victory both for the company altogether, and for hundreds of people who took part in its creation! This attitude is successful till this moment!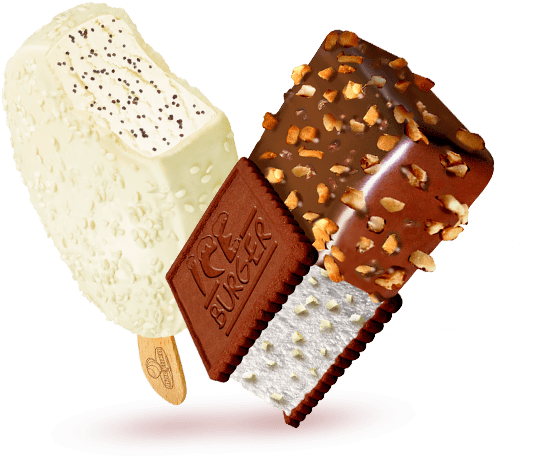 2001
Millennium! We are keeping up with the times. 300 new working places, two new production lines and, of course, 5 new kinds of ice-cream, the most successful of which became "Lev", "Stop-narkotik" and "IceBurger".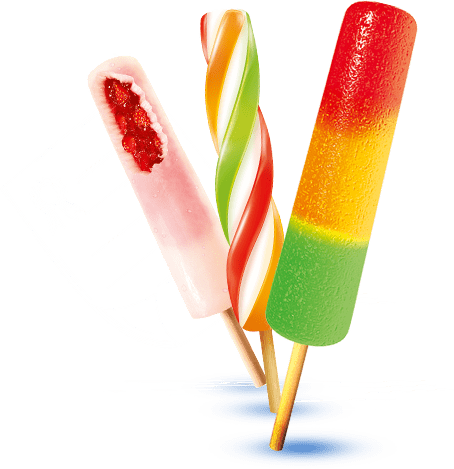 2003
All producing capacities of the company were certified in accordance with the requirements of international standards ISO 9001. This is an international Certificate of quality control. That year "Vint", "Svetofor" and "Sadochek" were produced.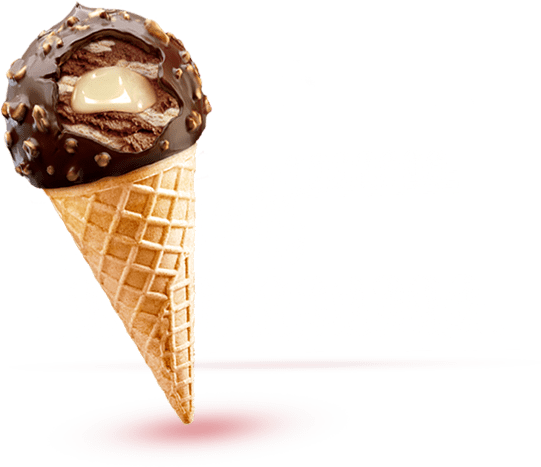 2004
That year we brought into operation new producing lines - EXPERT6000 inline produced by ICEGROUP Poland, NMNORMECA Italy.
We developed and brought into circulation our pride - ice-cream "Fakel"! That year gave the consumer beloved by all cakes and rolled-cakes "Lasunka", "Three desires", "Heart".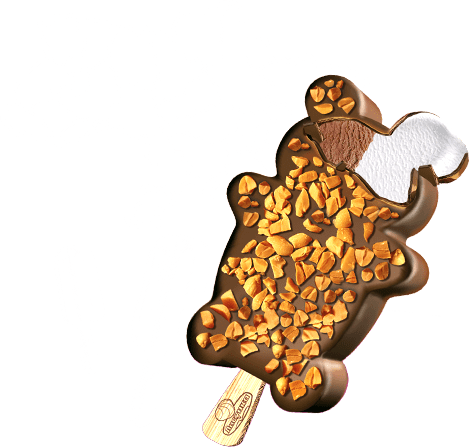 2005
The number of fans of the ice-cream "Lasunka" increased with great speed. We were thinking about satisfying demands of our clients through all Ukraine. In 2005 we started producing ice-cream in Ternopil, in the western part of Ukraine.
On the market there appeared figured kinds of ice-cream such as "Klubnichka" in the shape of a strawberry, "Mishka" in the shape of a bear, "Lesovichok" - a mushroom, and "Baks" in the shape of a dollar!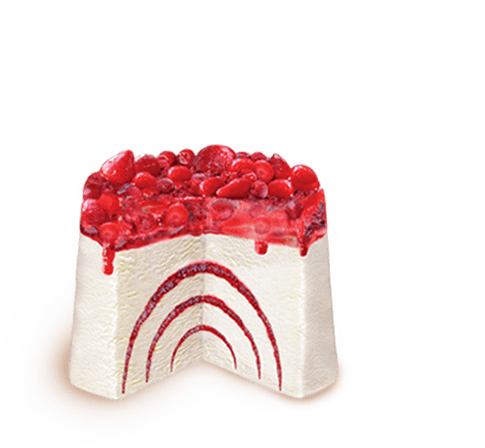 2006
On the enterprise we ran a modernization of a product line which allowed to produce unique cakes "Burzhuj". The uniqueness was that in the process of production fresh fruit and berries are put on the bottom of a container, are covered with fruit jelly, which keeps the berries fresh. The rest of the container volume is filled with fruit jam. Before bringing it to the table, the container is turned upside down, put under a hot stream of water, the ice-cream slightly melts and put onto the dish with berries upwards. Such a cake - "upside down" is abundant with diversity of fruit! Its popularity sometimes exceeds producing capacities.
There're no analogues for "Burzhuj" ice-cream cake in Ukraine.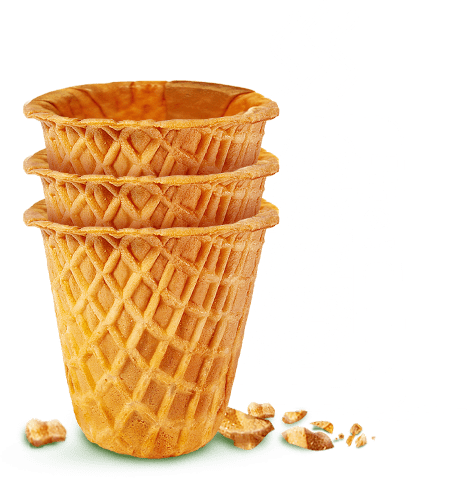 2010
The enterprise got a patent for a useful model with a unique taste (short, sugary) and unusual method of cooking of the sugar cone; for its producing the company buys a line for baking sugar cones from the Austrian company HAAS. In such a way our factory received its own, unusual, unique and popular - sugar, crunchy cone!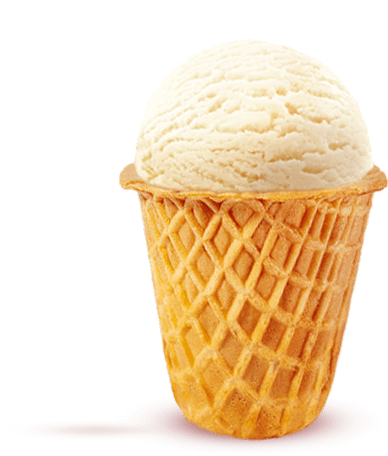 2011
The novelty from "Lasunka" Malyuk-Am is released on the market of ice-cream. This is high-quality ice-cream, which does not contain any vegetable oils, colorants, preservatives and any other additives which are harmful for child's organism. That is why everybody can eat Maluyk-Am with confidence! Moreover, ice-cream, the content of which includes milk has plenty of useful components - milk protein, amino acids, vitamins and minerals. Natural ice-cream, cooked in accordance with the special recipe in the crunchy sugar cone, which is unique on its own, all these make this kind of ice-cream the bestseller!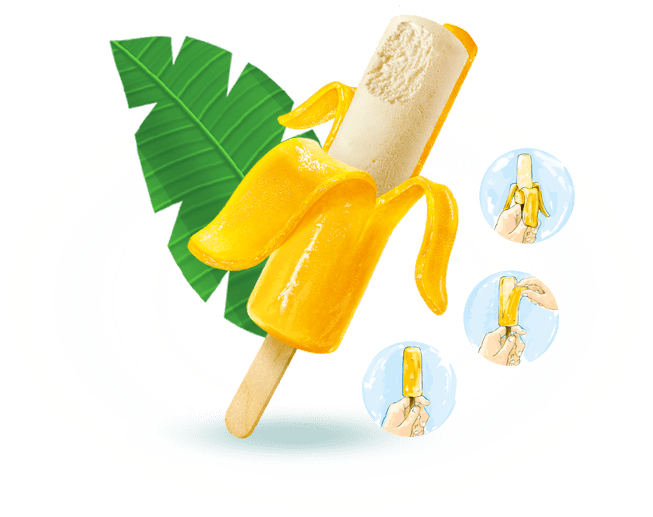 2014
The park of innovative equipment keeps on widening. The technologies of the company do not stop pleasing us with new ideas. The first ice-cream in the country "Banana-ai" is released, its technology of production is unique, because you can open the banana, unfolding its marmalade "peel" and enjoy the taste of a real banana!
Beloved by all cold dessert in sugar cones receives novelties. We are successfully studying to inject chocolate onto the inner parts of sugar cones. It allows to store their waffle crunch for a long time.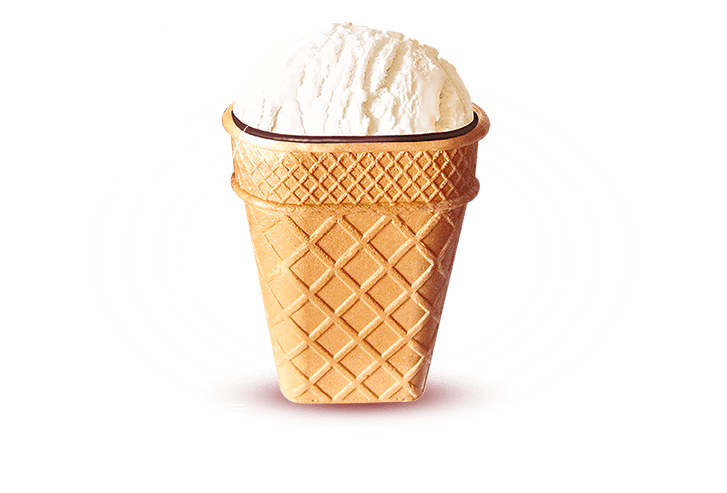 2015
The enterprise has received an opportunity to back unusual in shape flat waffle cones. In such a way the line of ice-cream "Big Tub" appeared on the market. The shape, weight, taste and, of course, high quality, made this kind of ice-cream the hot sale!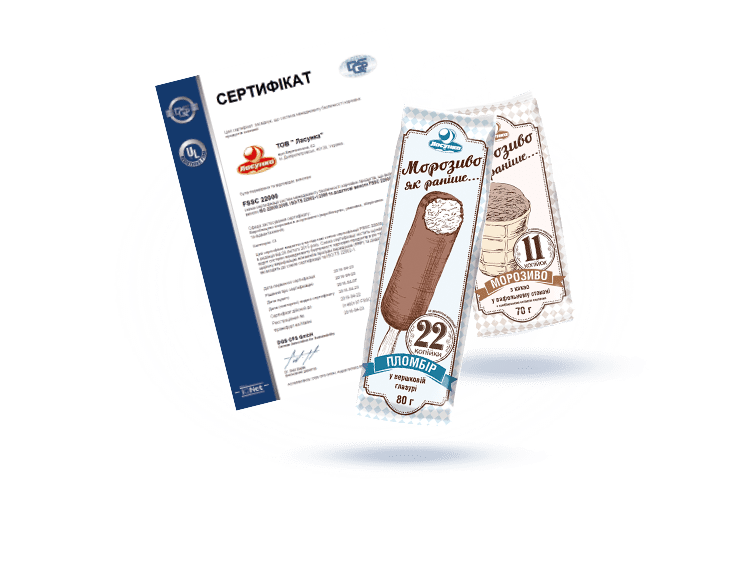 2016
The quality of products - is one of the most important criteria for any customer. That is why all producing units of our company go through the complex international audit, the aim of which is a thorough check of each producing stage in a complicated and not simple but long enough technological process - from the moment of purchasing raw material to the release of the ready products into the market. Due to audit results, the experts of international class came to the conclusion that our factory is worth getting the international certificate of System FSSC 22000!
This became a great achievement for the company, an opportunity for the products to be released into the European market and a confirmation for customers that all our goods are produced exclusively from high-quality raw materials which do not contain any additives or harmful components.
This year a line of old-timey ice-cream "Like before..." appeared on the shop stands. This kind of ice-cream was cooked according to the recipe from the childhood of our parents when ice-cream cost 7, 22, 12, 18 kopecks!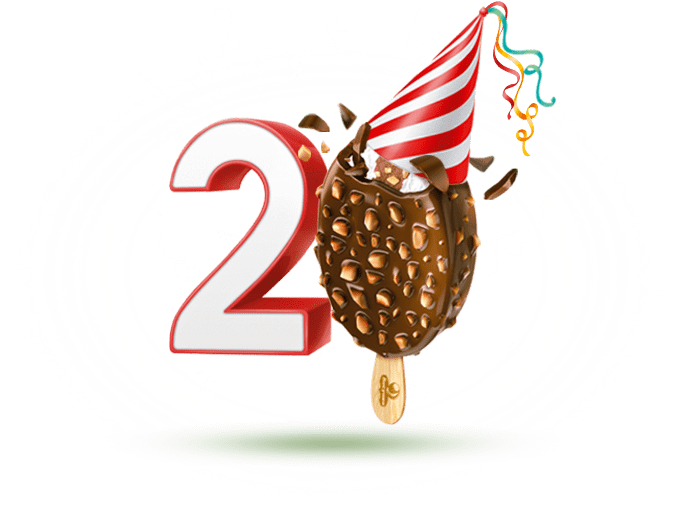 2017
n January 2017 the company is 20! At the present moment "Lasunka" is:
5 factories in different cities of the country;
10000 working places
120 kinds of ice-cream
20 years of ice-cream!
20 anniversary novelties!
And this is just the beginning for us...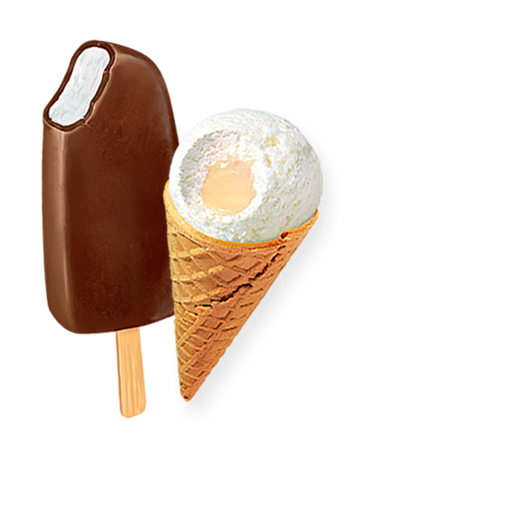 With the advent of milk separation equipment at the enterprise, arose the idea to make ice-cream based on CREAM!
In order for this position to become truly high-class, a recipe was developed that allows you to add another very valuable component in its composition – Egg YOLK!
It not only enriches the ice cream mixture with useful trace elements with its presence, but also has excellent binding properties, being inherently a natural emulsifier!
Now a whole series of ice cream made on cream and yolks is an upscale ice cream, the softness of the texture and taste of which are so reminiscent of whipped cream.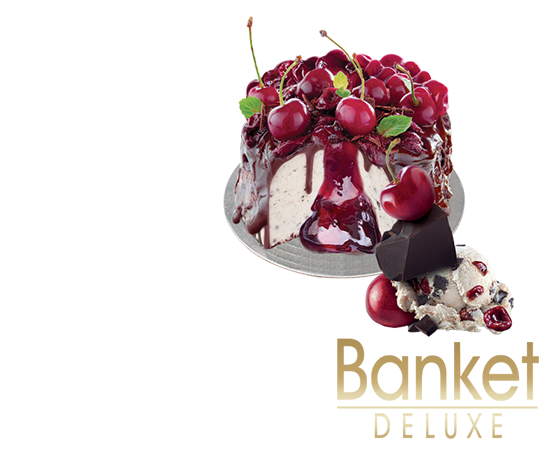 2020
For the New 2021 «Lasunka» Trademark has prepared for its consumers two «flip-flopper» «BANKET DELUXE» mini-cakes with cherries and mangos! These are stylish and handy plastic drums, with a fairly comfortable weight of 750 g., filled to the very brim with ice cream, the delicate texture of which is enriched with pieces of berries, fruits and biscuits, and in the very center there is a huge jam drop, which, like a volcano, erupts and spreads in thick waves, as soon as you cut off a slice. All this rampage of flavors is bound by chocolate glaze, which crunches appetizingly under the knife, when it is cut..
Wait for it! Turn it over! Open it!
Thanks to amusing manipulations, these desserts in drums turn into mini-cakes: you need to wait a little before eating so that the ice cream thaws! Then open the lid and turn the cake upside down on a dish. Take off the drum and enjoy yourself!